Send Inquiry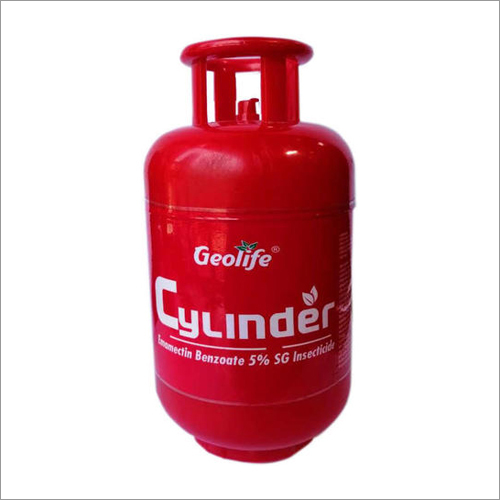 Price And Quantity
400.00 - 580.00 INR/Gram

1 Bottle
Product Specifications
100 ML, 250 ML

98% 99% 100%

1

Other

Agriculture, Pest Control

Insecticide

0.5 ML PER LITRE OF WATER
Trade Information
Cash on Delivery (COD), Cash in Advance (CID), Cash Advance (CA)

Contact us for information regarding our sample policy

100 ML, 250 ML

All India
Product Description
GEOLIFE CYLINDER is a cylindrical gardening system designed to maximize plant growth in a compact and self-contained space. The system consists of multiple stacked levels, each containing individual planting pockets. Made from high-quality and durable materials, GEOLIFE CYLINDER provides a stable structure for growing plants vertically. It incorporates a water reservoir, a nutrient delivery system, and an efficient drainage system to ensure optimal plant health and growth. With its sleek and modern design, GEOLIFE CYLINDER is suitable for both indoor and outdoor environments, bringing the joy of gardening to any setting.
FAQ:
Q: How does GEOLIFE CYLINDER work?
A: GEOLIFE CYLINDER utilizes a hydroponic or soilless growing method, where plants receive the necessary water and nutrients directly through their roots. The system features a built-in water reservoir at the base, which supplies water to the plants through a network of tubes. The nutrient-rich water is delivered to each planting pocket, ensuring that plants receive the essential elements for growth. Excess water is efficiently drained, preventing waterlogging and maintaining an optimal moisture level for plant health.
Q: What plants can be grown in GEOLIFE CYLINDER?
A: GEOLIFE CYLINDER is suitable for growing a wide range of plants, including herbs, vegetables, flowers, and small ornamental plants. You can cultivate leafy greens, herbs like basil and parsley, tomatoes, peppers, strawberries, and more. The system is versatile and can accommodate various plant sizes and growth habits. It is recommended to choose plants that are well-suited for vertical gardening and have compact root systems.
Q: Is GEOLIFE CYLINDER suitable for indoor use?
A: Yes, GEOLIFE CYLINDER is designed to be used both indoors and outdoors. Its compact footprint and vertical design make it ideal for indoor spaces, such as apartments, balconies, or even kitchen countertops. The system is equipped with efficient LED grow lights that provide the necessary light spectrum for plant growth, making it possible to cultivate plants even in areas with limited natural light.
Q: How do I maintain the plants in GEOLIFE CYLINDER?
A: Maintaining plants in GEOLIFE CYLINDER is relatively simple. Regular tasks include monitoring the water level in the reservoir and replenishing it when necessary, checking and adjusting nutrient levels as recommended, and pruning or harvesting plants as they grow. The system is designed for easy access to plants, allowing you to care for them without much hassle. It is also important to periodically clean the system to prevent the buildup of algae or debris.
Enter Buying Requirement Details
Other Products in 'Insecticides' category