Send Inquiry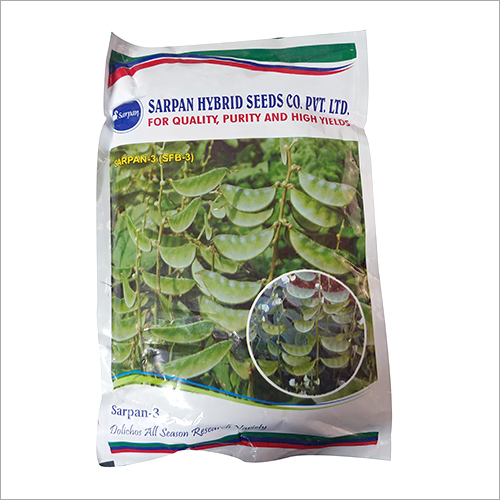 Product Description
Sarpan Organic Seed is committed to providing organic seeds that meet the highest standards of quality and sustainability. These seeds are sourced from trusted organic suppliers and meticulously tested to ensure their purity and viability. Whether you are starting a small garden or managing a large farm, Sarpan Organic Seed offers a diverse selection of organic seeds for various plant types. By choosing Sarpan Organic Seed, you can grow plants that are not only free from synthetic chemicals but also contribute to a healthier ecosystem and promote sustainable agriculture.
FAQ:
Q: What does "organic seed" mean?
A: Organic seed refers to seeds that are produced through organic farming methods. These methods avoid the use of synthetic chemicals, such as synthetic fertilizers, pesticides, and herbicides, and they do not involve genetic modification (GMO). Organic seeds are sourced from plants grown in accordance with organic principles, ensuring that the resulting plants and their produce remain free from chemical residues and GMO traits.
Q: Why should I choose Sarpan Organic Seed?
A: Sarpan Organic Seed is dedicated to providing high-quality organic seeds that support sustainable agriculture. By choosing Sarpan Organic Seed, you can be confident in growing plants that are free from synthetic chemicals and GMOs. The seeds are carefully selected and tested to ensure their purity, viability, and suitability for organic farming practices. Additionally, by supporting Sarpan Organic Seed, you contribute to the promotion of organic agriculture and a healthier environment.
Q: Can I use Sarpan Organic Seed for both vegetable and flower gardening?
A: Yes, Sarpan Organic Seed offers a wide range of organic seeds suitable for both vegetable and flower gardening. Whether you are looking to grow a variety of vegetables, culinary herbs, or beautiful flowers, Sarpan Organic Seed provides options to meet your needs. The diverse selection includes popular and heirloom varieties known for their taste, beauty, and adaptability to different growing conditions.
Q: Are Sarpan Organic Seeds certified organic?
A: Yes, Sarpan Organic Seed ensures that its seeds are produced in compliance with organic standards. While specific certification may vary depending on the region, Sarpan Organic Seed works with organic suppliers and follows organic farming practices to provide seeds that align with organic principles. Look for any applicable organic certification logos or labels on the seed packaging for verification.
Enter Buying Requirement Details
Other Products in 'Organic Seeds' category